DE Music School & Church Concerts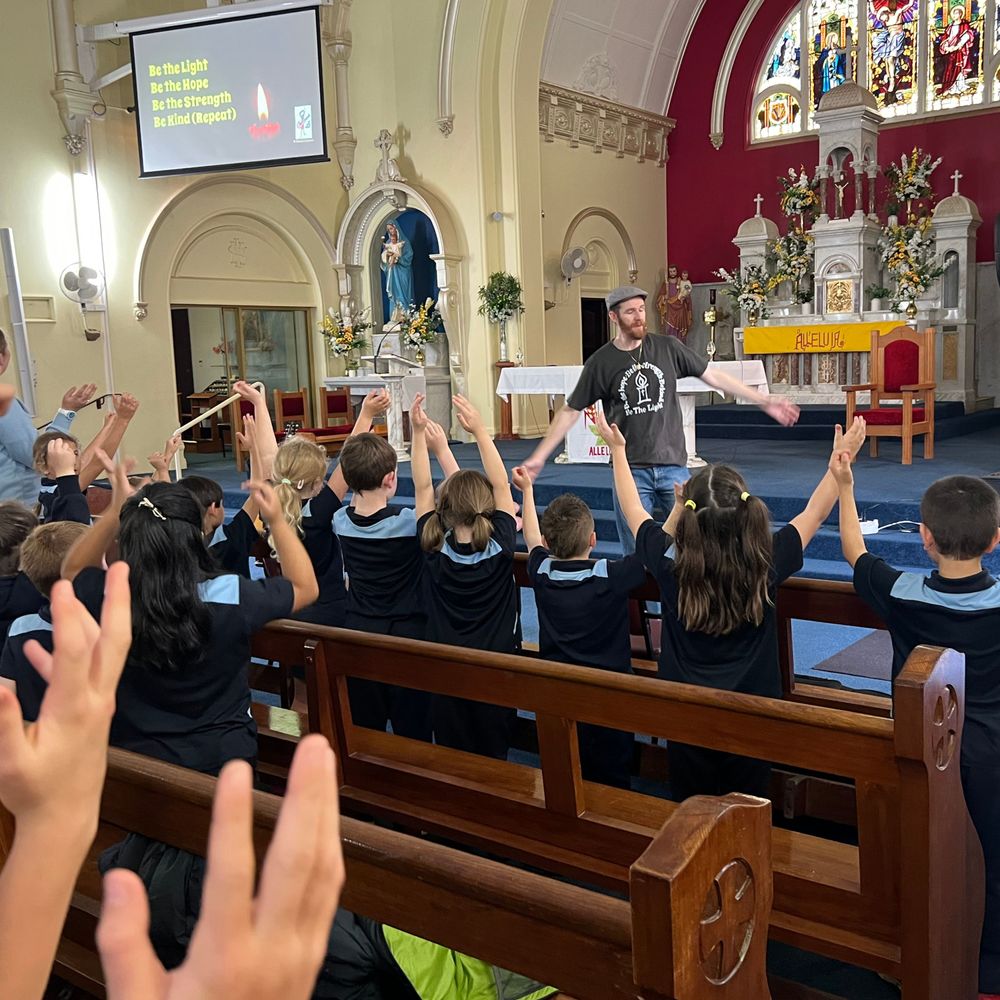 DEMusic School  and Youth Ministry Concerts:
David is really excited to get back into sharing his scripture based music in 2022 and God willing, Covid restrictions will ease so live performances in schools can get back to normality! He will be available to perform concerts on Fridays and every second Thursday (NSW even weeks) this year. He may also be available to help out with church worship on weekends upon request.
DEMusic concerts are written and performed by Mr David Enever (A Christian Primary School teacher with over ten years experience)  and have been previously performed in NSW, VIC and ACT, Australia. 
Concert options include:
- Whole school concerts (for schools less than 200 students) which go for approximately 60 minutes
- Primary concerts (Years 3-6 for schools over 200 students) which go for approximately 60 minutes
- Infants concerts (Years K-2 for schools over 200 students) which go for approximately 45 minutes
- SCHOOL COMMUNITY CONCERTS NOW AVAILABLE!! (See more information regarding this in the section below and on the home page)
- Preschool concerts (up to 30 minutes with a combination of Dave's songs and other preschool classics)
- 30 minute, Virtual Dance Along concerts. These can be done via Zoom or other platforms your school or church use,  for up to 200 participants (though I can cater for larger audiences, just let Dave know) *THESE ARE AVAILABLE TO BOTH AUSTRALIA AND OTHER ENGLISH SPEAKING COUNTRIES*
All DEMusic concerts aim to encourage faith formation and reflection through singing, dance and sometimes role playing with friendly dialogue/teaching between songs (with the occasional dad joke...or choo) along with the popular 'air guitar challenge'.
For schools/church groups hosting their first concert, Dave's set list comes mainly from his debut album 'Be the Light (be the hope)' while communities he is revisiting for 2022 will engage with his 'Rise and Walk' set list, including a mix of his new releases and some previous concert favourites.
Feel free to also request your own songs for concerts to suit particular themes you will be focused on for the time of the year he performs. 
In the lead up to his school concerts, Dave will share with the school a YouTube playlist of many of the songs he will perform on the date. On the concert day, he will set up his own sound equipment and perform, teaching and reflecting on our faith between songs, along with encouraging students to sing and move along to the songs. One song in the set (for small school or primary sets) challenges a few student volunteers to role play out the ballad being performed, while towards the conclusion, he hosts an air guitar (or fish and bread guitar) challenge for a student from each grade. Dave also sends out a lyrics slide presentation for the concert, if the school is able to organise a computer and someone to run the slideshow as he performs.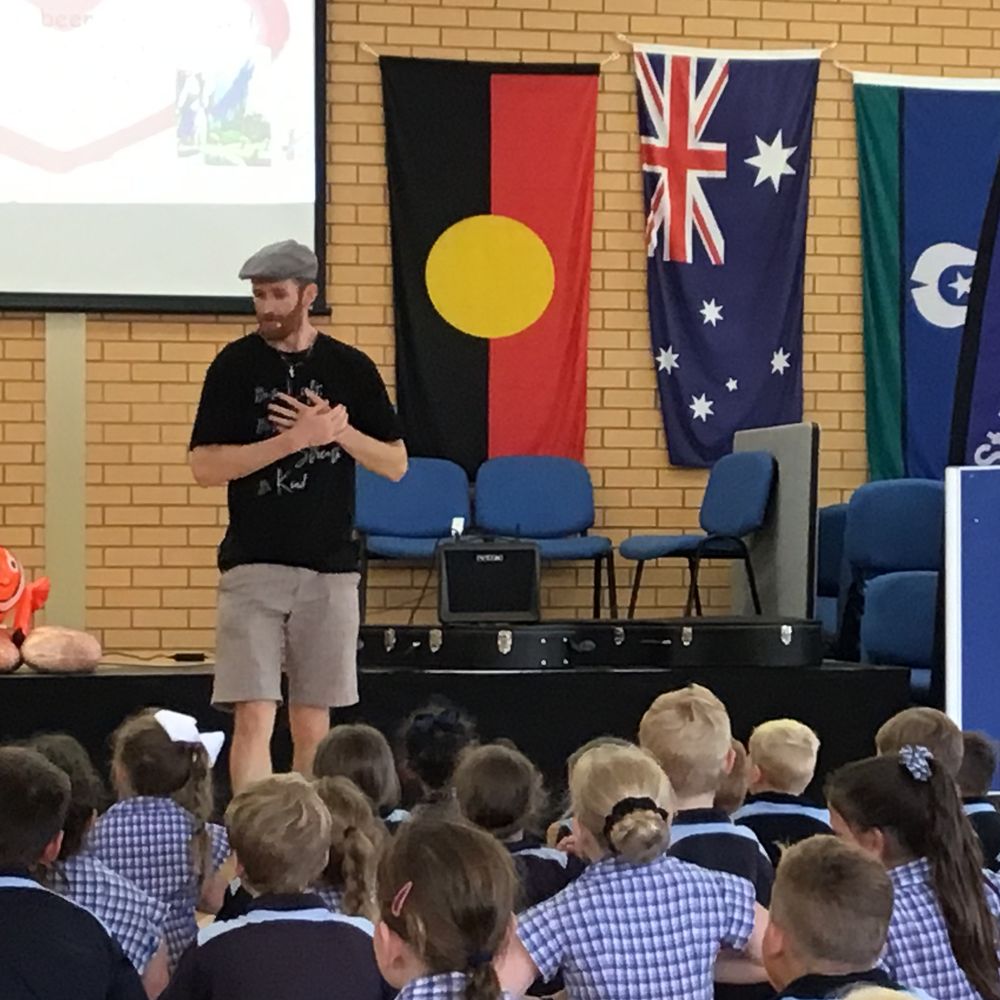 "There was such a range of faith-filled songs and opportunities for participation to engage the students from start to finish."
(Debbie Sheather, Principal of St Joseph's Primary School, Lockhart)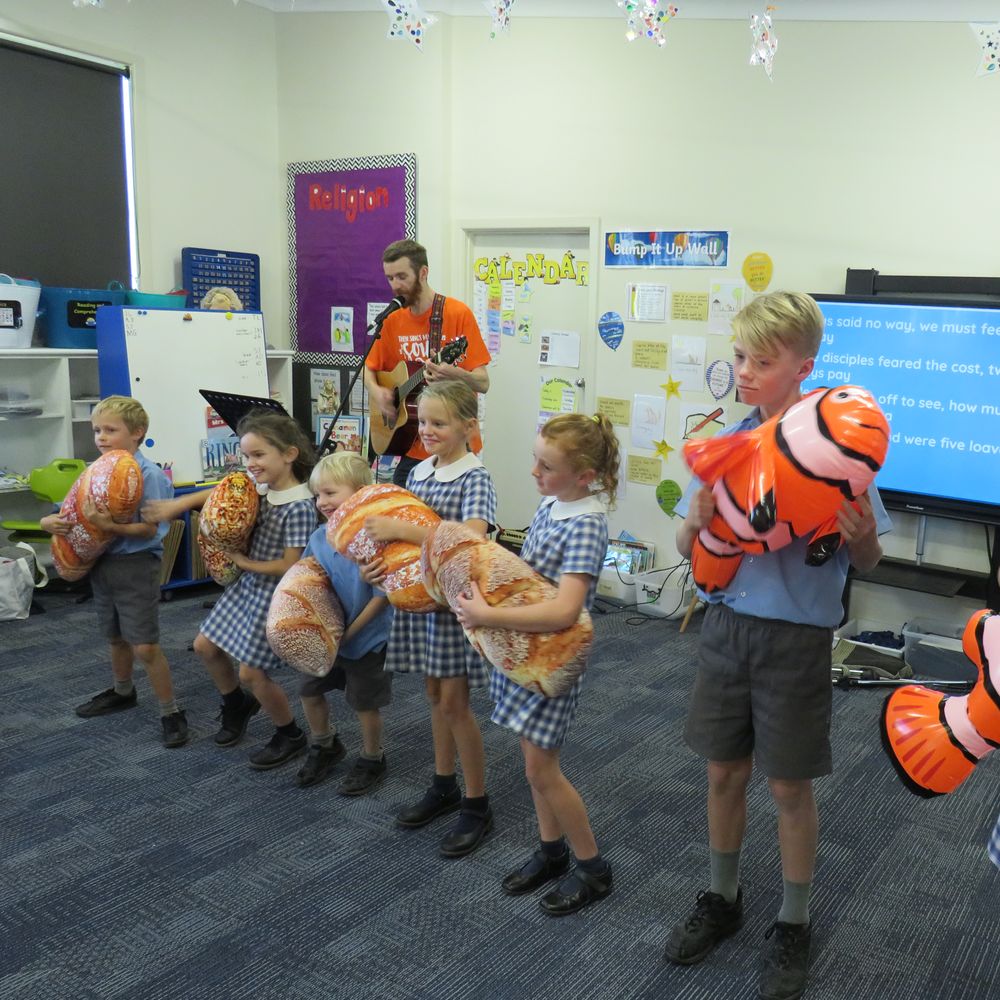 "The concert was uplifting and the children were engaged. It was fabulous how it connected Jesus' messages to inspirational songs. Loved 'Be the Light'; was singing it to myself after the concert finished!"
(Philippa Harris, Religious Education Coordinator of Mater Dei Primary School, Wagga Wagga)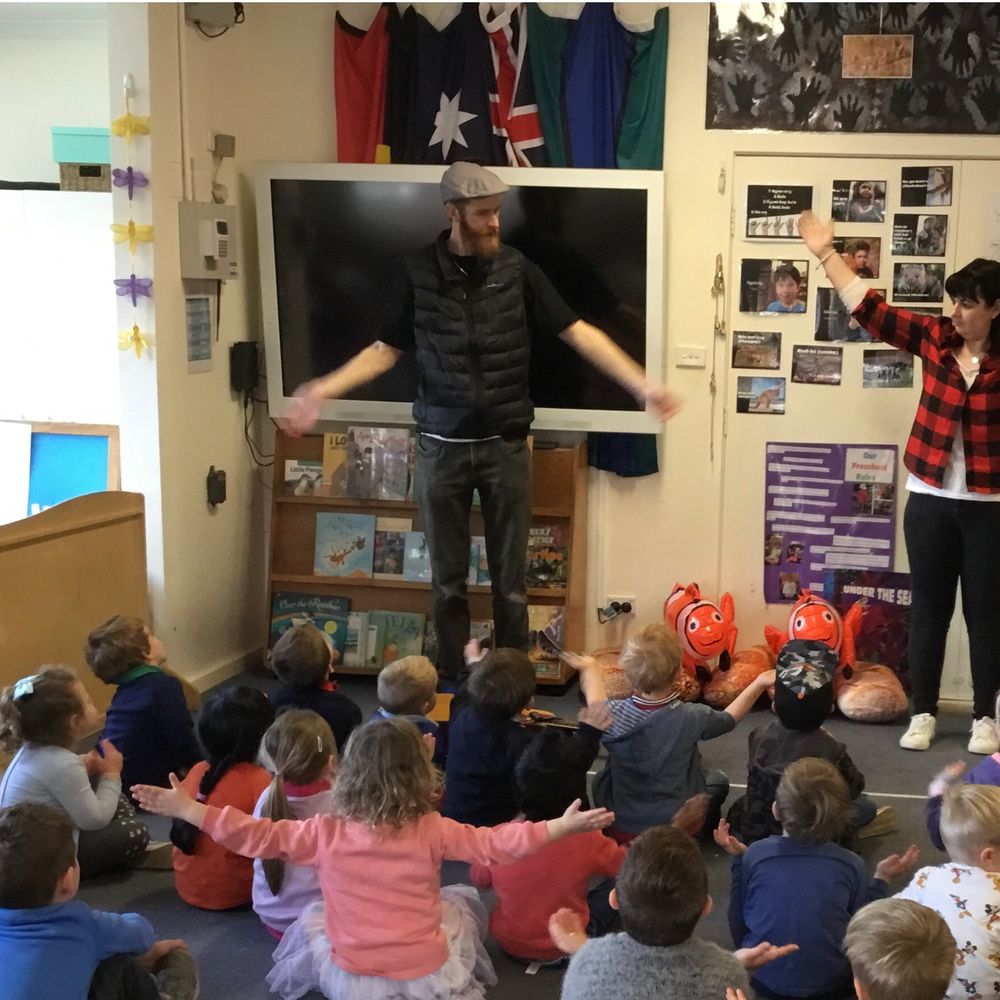 "Thank you Dave for an engaging performance for our preschool children. They loved joining in with all the actions and your songs are fun, catchy and inspirational."
(Lisa Addison, Director of St Luke's Preschool, Wagga Wagga)
 If your school (or classes within your school) or church are interested in a live (or virtual) concert,  please contact David using the contact link below.  You can also check his availability using the corresponding link: 
CLICK HERE TO SEE DAVID'S BOOKINGS FOR 2023