Bio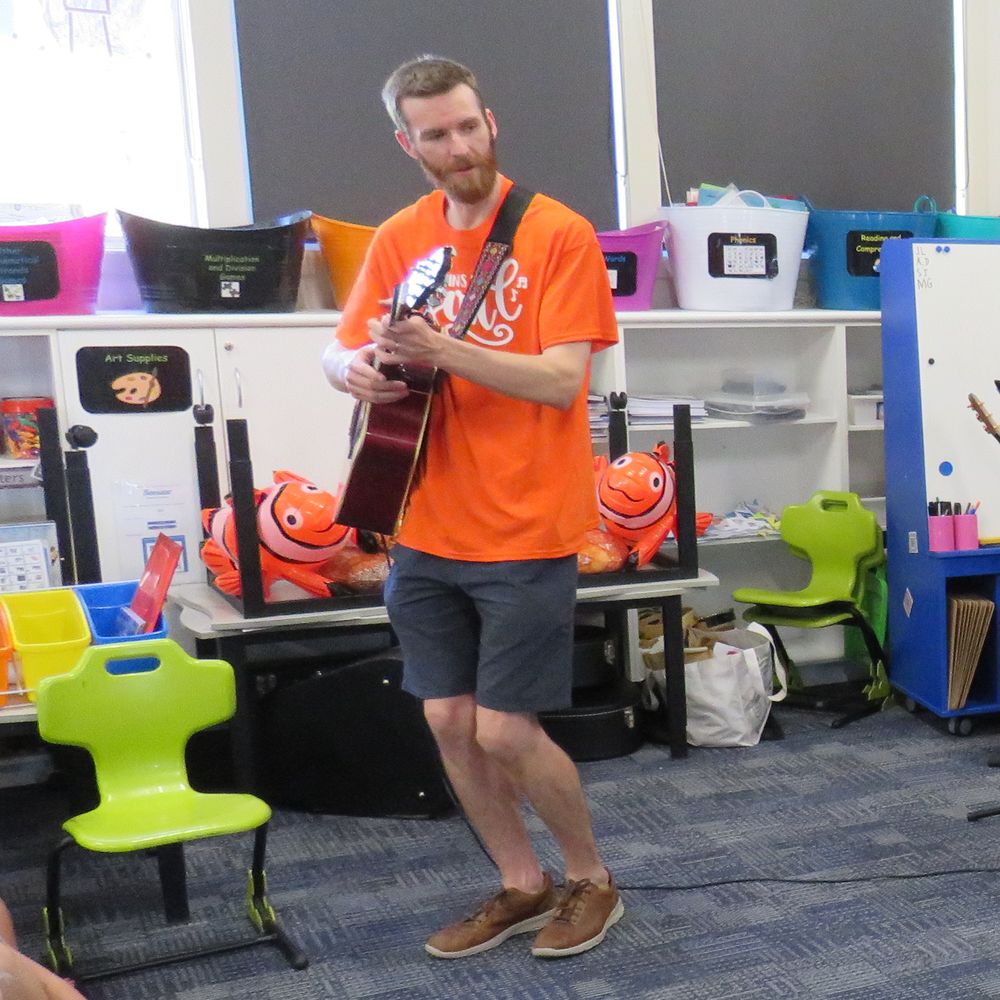 From insomnia to a debut album
All in the space of twelve months!
Being born and raised in Wagga Wagga (NSW, Australia) I grew up on a now defunct dairy farm. Having more of an early interest in cricket, I only really got into playing music late, learning guitar after finishing high school, and learning some piano basics through books my grandmother gave me. I graduated from the final class of Wagga's Trinity Senior High School and studied to become a primary school teacher through my home town's Charles Sturt University. 
After playing music at a variety of Christian Schools and churches in both New South Wales and Victoria for over a decade, I often considered writing my own Christian music. What really initiated this though was Caitlin and my third child Toby, who would often wake us up in the middle of the night (and still does), making it a real struggle to go back to sleep. I discovered a cure to this insomnia; reading daily scripture and its reflections, then writing lyrics to them! This coincidently starting happening also around the time I started praying Fr. Peter Mary Rookey's miracle prayer as I was at a crossroad with my teaching career at the time. 
After I wrote enough to perform a one hour set (with some dad jokes and teaching in between ditties) I was able to perform a concert for my school. Gaining confidence from this, and support from my school system, I was able to perform ten more school concerts around the Riverina region during 2019, all while teaching full time.
In 2020 I started cutting back teaching, taking Mondays off each week, aiming to perform even more at schools and released, Be the Light (be the hope), my debut album. I was blessed in 2021 to be able to perform nearly each Monday to over twenty schools before Covid regulations put an end to live performances in Australia halfway through the year.  
With a few concerts already booked for 2022, now on Fridays and hopefully a second album soon to be released, God willing, I will be a busy lad this year!